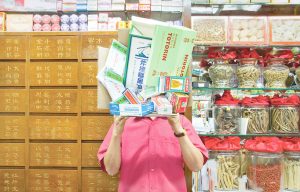 Singaporean conceptual artist Zinkie Aw and her flamboyant 'thinking aloud' on our habits, obsessions and tendencies and trends, making the familiar become unfamiliar via her slice-of-life visual works.
Putting specific trending habits into the limelight, we are invited to inspect and reconsider alternate meanings of what we confront, or experience, each day — be it via anonymous personalities and narratives, or life's 'first-world-problems'.
For history on workshops and sharing, see 
here
.